She took a backseat in your car
September 23, 2016
She took a backseat in his car,
The yellow lines travelled across as many miles, yet far.
The rustic windows rolled down,
The gash of air dismantled her hair; golden brown.
He went right and she stayed left,
But the hearts talked the crowds through, within themselves they expressed.
Memories and emptiness rolled down her cheeks,
He mustered them onto the palms and drained them down his jeans.
Her jammed arms unable to move,
Yet wiped her loss around, her eyes unable to prove.
She took a backseat in his car,
And the onlookers laughed sighting her long lost battling scars.
Her wide smile and bloodshot eyes,
roared the land and flamed the light.
Temperatures soared and the love frayed,
The vale of sorrows lit up and till late, it stayed.
He lured his sins into her slithering moans,
She told she loved him, in hushed tones.
The leftover moistness; the cupids played wrong and hard,
Tore her fate into a tiny million shards.
The intertwined fate shattered glass,
Because the sharp edged glass sliced them into two halves.
She took a backseat in his car,
And liberated her soul from the shackles of now, a broken love jar.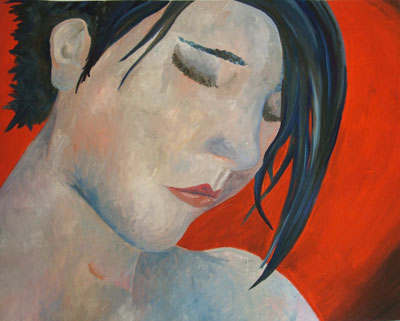 © Lindsay S., Billings, MT