You Cheated, Play By The Rules
August 27, 2009
We've all made mistakes.
We all try to learn.
We all need some time,
To let our hearts burn.

You say that you're sorry.
But I know really, you're not.
You only say it,
Because you got caught.

But again I'll forgive you.
(No surprise there.)
I love you so much,
Though you bring me despair.

I'll say that I'm sorry,
This was all of my fault.
You won't argue with me.
Bring on the assault.

I'll take the blame,
For what you've done.
Tear out my heart.
No, bring me the gun.

For what you did,
I deserve to die.
Hurt me now,
Make me cry.

Ridiculous, right?
Yea, I thought so too.
But I do not matter,
All that matters is you.

Forgive yourself now.
The damage is done.
Both feel betrayed.
Nobody won.

I should have been there,
To prevent all of this.
How did you face me?
When it was her that you kissed.

Do you understand yet,
That I'm the victim, not you?
I'm not the one that did it.
You just wanted to screw.

I hate that girl,
But the fault is not hers.
She didn't know about me.
No, the fault is all yours.

What I'd like to know,
Is if it was me in your head.
Were you thinking about her?
Or wishing it was me instead?

I won't hold it against you.
I'm not that cruel.
I'll kick it out of my mind.
Maybe I'm the fool.

But I'll do what I can,
To keep you with me.
Because, well,
I need you, you see?

I can't live without you.
I'll take all the abuse.
For all your wrong doings,
I'll make an excuse.

It doesn't matter what you do,
Nor what you say,
Because in the end,
I'll always beg you to stay.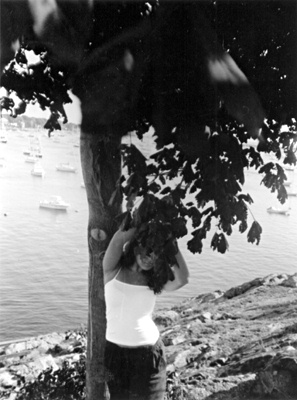 © Lauren M., Marblehead, MA