The Snow Queen
March 25, 2016
Delicate crimson, full gentle red
Teeth sharp and bright as spanners
Yet perfect as a lark.
You stand erect and small
A figure size three
Those flavoured rose cheeks
Flattered to a befitting blush.
China heart, skin pale as frozen snow.
Snow White, Snow White
Stepdaughter, Princess
Shoved to the cinders;
Lain down in her bed
So pretty
Snow White
One might almost snatch your heart.
You're a beauty,
A duty
A worker to the bone:
A petal from ashes
A drone of sweet mammals
To do your bidding.
Snow White, Snow White
Wasn't I a mother?
The nurturer, the provider, the b****:
I taught you all your tricks.
Yet look at you
All dressed in rubies and sparkling crystal stones.
I curl my lip, let words let rip
Face squashed into a shrew;
The mad woman, grey lady, old.
Pale reflection
Lit up with fear,
Wrinkles cracked as broken crumb cake,
And a cackle where a smile should appear.
Yet wasn't I once a dear?
I was no raven-haired beauty
But a shining, siren brunette.
Oh Snow White
How you bow                                                                                                                                     To the tender blushes
Of your imagination
Whenever your prince appears
While I knew how to flutter;
How to send men and women alike
To their knees.
You are a child
No more than a novelty.
Beautiful, never!
Sweet? Maybe.
I'm the beauty, the flirt, the castle bike
There isn't a man I haven't designed
In my wandering blue eye;
Even old
I'm brazen and bold:
Look at you.
She trembles
She quakes
She squeaks my name
Pleas fall on heavy ears
As I signal her demise.
Snow White, Snow White
Full of lustrous air
Look at how you plead
Barefaced:
A disgrace.
Not a prince in sight.
You ought, my dear,
To have listened to your mother
Snow Queen
Wicked;
As black as you are white
As savage as you are timid.
So I burned her
My child;
Or Step, if you'd prefer.
She went down in flames
Howling to the grave
That challenger, usurper, beauty.
Yet the glass reads the same
Line after line
A map on my face
A dot on a name
A wizened old tooth;
A stiff old stick.
So they're coming
I'm in the running:
Defiler, murderer, sinful b****
We'll have you in the gallows for this!
And so she went
Proud as a mouse
Our beloved Queen
To her final end.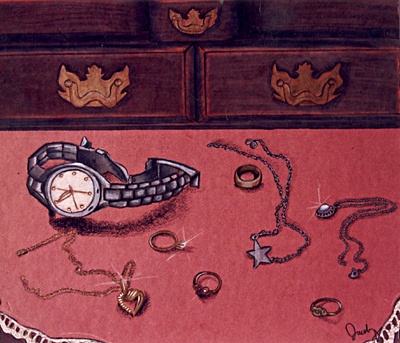 © Jacob S., Kannapolis, NC