Accept Me
February 10, 2010
"You're just a freshman."
That quote echoes my head
As I walk through the halls
Upperclassmen look down at me
Because I'm only 4'10"
They act like they've never seen "one of me" before.
Here's the thing:
My height is abnormal.
My personality is different.
It's almost as if I'm an alien from Mars.
Yes, I know I'm just a freshman.
What difference does it make?
Is it height, personality, abilities, experience?
So what?
What I'm trying to say is:
Don't judge me.
Don't judge me because I'm "just" a freshman.
Don't underestimate me because of my disadvantages.
Look deeper instead of seeing a short, alienated girl.
Try to find what she wants deep beneath her blue eyes.
Don't judge, don't speak, just accept me.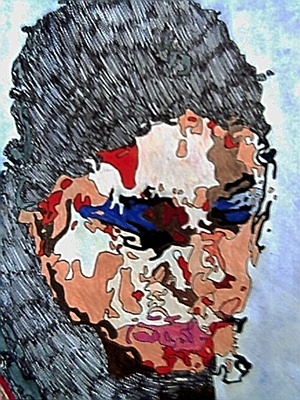 © Sarah A., Morristown, TN