Lovelee
May 3, 2010
A boy with blue eyes and scars down his arms.
His voice is a whisper as he speaks into my ear.
He tells me the secrets that caused him his harm.
He lets me look into each one of his fears.
This boy with his eyebrows and downward glance.
His fingers twitch as he waits for my reply.
He watches my body shift to a new stance.
He looks at me straight, challenging a lie.
A boy with strong walls and a mind of his own.
His feet tap out a tone on the floor.
He watches me and reminds me that I'm not alone.
He is the first to make me not bolt for the door.
This boy with his big hands and dreams of tomorrow.
His guidance has taught me that maybe I'm wrong.
He reminds me that happiness outweighs the sorrow.
He has convinced me that love has been there all along.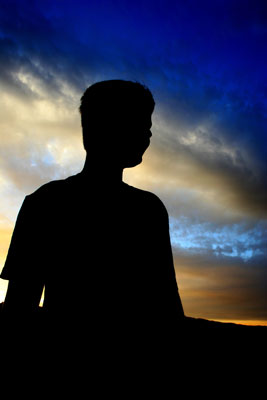 © Monica L., St. George, UT