Piano
August 10, 2010
My fingers fly across the keys
Like birds over the plane.
The black and white, so perfect for each other.
The pictures the music paints,
like the sunrise at dawn.
The music it fills my heart,
like a desert thirsting for fulfillment.
The music fills my mind as my fingers dance.
With every stroke of your keys
hope is renewed.
The sweet chime or the deep bass can't compare.
This sound is like no other and it whispers through my fears.
When nothing else matters
I will keep on playing.
When the days become evil
I shall hear your music.
It shall remind me of everything good.
Piano, while I wait for all this to happen I shall just play you for fun and when I have to go
I shall be back once more to stroke your keys,
let my fingers dance, and fill my heart with your love, joy, and hope, that I like to call music.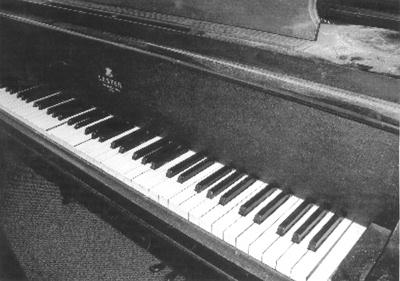 © Katie Q., Milford, CT