Ode to Ginger
August 24, 2010
For someone I've known only a few weeks, I have to say that I love you
You comfort me and make me smile more often and better than some others do
You snuggle beside me and keep me warm from my heart to my skin
I don't want to lose you and so it was hard to let you in
You have become a good friend who is there for me every day
You are tame and loyal and are always sleeping, cuddling, or asking to play
Oh, I hope that you will never have to go away,
for I want you by my side forever and ever, always here to stay.
Your warm and fuzzy nature is something I admire.
I love the light sun bleached coat you wear as your main attire.
You are such a good friend and you help melt the pressure.
You make me calm and full of peace and help to chase away all my stressors.
Your dark chocolate eyes stare back into mine as I hold you next to me.
Thanks for coming to me and helping me see things more clearly.
I always thought a puppy's point of view was a little less complicated.
And if you can stay my heart will always have a spot that is constantly elated.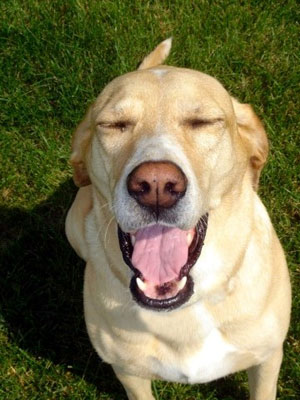 © Ashley E., Downers Grove, IL