The Church at the End of the Street
June 29, 2011
i had made it half way down the street when it stopped,
the ticking of my pocket watch stopped ticking,
the street lamp stopped flickering,
the rushing people came to a complete hault,
she had turned right at the intersection behind me,
and now, silence filled the street.
the children did not play.
the news boys did not shout.
no dogs barked.
no man yelled.
silence.
the dust was still and calm in mid-air,
men's feet rested on stools of emptiness,
sound waves were now frozen and visible.
silence.
i reached into my pocket and retrieved my watch.
i stared at the engraving on the inside,
"time is what you make it. it is how you proceed."
i took note of its hands, half-past one,
with a click i set time free again,
returned my watch to its safe haven,
took a deep breath and put my right foot forward,
if only to make it to the church at the end of the street.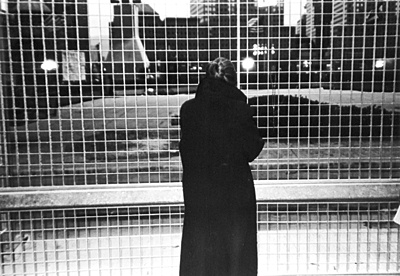 © Morgan H., Marblehead, MA