The Parallel Earth
July 11, 2011
Shreds of green
Like pieces of crumpled tissue paper
Pasted against a pale periwinkle sky –
The gesso-washed canvas,
Blanketed by sleepy clouds of angel's white.

I lay on the hard concrete ground,
Traces of car exhaust already dense in the
Crisp morning air.
Wrinkling my nose at the daily offense,
I envisage another place –
A world where time ceases to exist.

That is, if gravity reversed itself
And the world was upside down,
We could float in the heavens,
Breathing in the cool, unsullied innocence
Of a sapphire-blue atmosphere.
We could circle colossal fluffs of cotton
Like intangible palaces in the skies.
We would not need matters of reality or anything,
We'd just need some wings.
We could drink the pureness of the air
And live off of honey-dipped sunrises.
We could share bliss in
That untainted world
And soar into an endless
Eternity.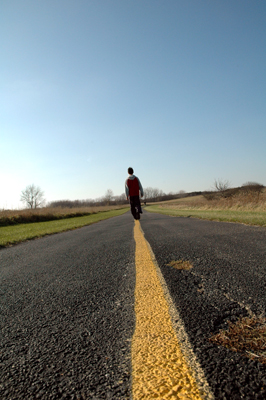 © Seita O., Palatine, IL