Deprivation of Sanity
January 25, 2012
When you weep I weep,
We are conjoined by much more.
We are connected, so deep,
There is no need to implore.

You say I'm like an angel,
Perfect with innocence,
But I once was from hell,
You remember my absence.

Your kin, he draws barriers,
Though he knows not,
Behind his ears there are carriers,
Some hatred, evil plot.

My protectors they devise,
For my own safety.
They plot his demise,
Hints a lack of sobriety.

Try to go easy,
For I'm sure you can see,
His darkness is breezy,
He cares about me.

I fear for your sanity, your tranquility, your soul,
I can't deny I've worried incessantly.
Your hesitance, I see you dole,
Cogently and urgently.

Ha those last words,
Don't fit together well,
They spout like songbirds,
I know you can tell.

Though my declarations,
They don't flow coherently,
I pray my administrations,
Have earned me your sympathy.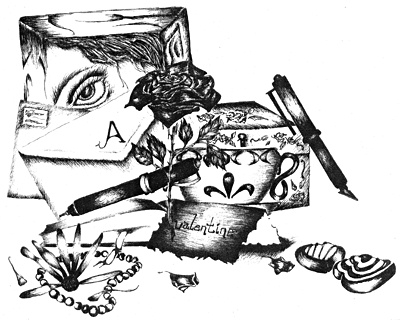 © Cara L., Cheney, WA