Sanguine
January 24, 2012
Flakes flying in the darkness
Falling in your lashes, in your hair
Your lips and cheeks are sanguine
Offering warmth in frigid air

Catching snow with your tongue
You laugh, you sing a song
Tell me there's a tomorrow
Tell me there's nothing wrong
Promise me, you're coming back
That you're not forever gone

I'm lost in these woods
Without your tight embrace
I'm afraid to let you go
To backtrack, to hesitate
But no--you leave me with this notion
Verisimilitude all too true
Tell me, was it all a whim? for me to be with you?

You taught me how to love
To be courageous and free
Don't leave me acrimonious
Please, just stay with me

I will miss how you made me feel...sanguine
You were my dearest friend
I long, again, to feel sanguine
But how can I?
You say it has to end.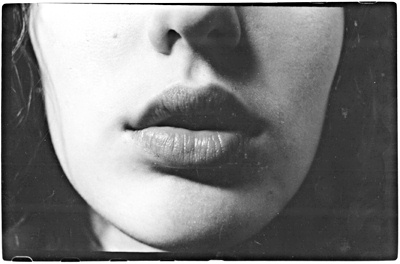 © Samantha A., Southbury, CT