Mother
May 1, 2012
She says she remembers her childhood,
And all of the wonderful things,
She enjoyed but never understood.

She tells these stories with a far off gaze,
Her eyes unfocused and glazed.

Now her days are filled with work.
She says I shouldn't wish life away,
as she gives me a tired look and a little smirk.

I don't quite get what she means,
For being a grown up is every child's dream.

She sighs and turns her back to me,
Trying to hide her tears.
She tells me "one day you'll see."

Her shoulders are weighed with a heavy soul,
She wants to go back to easy things.
I wish to reach out and fix that hole,
And mend her broken wings.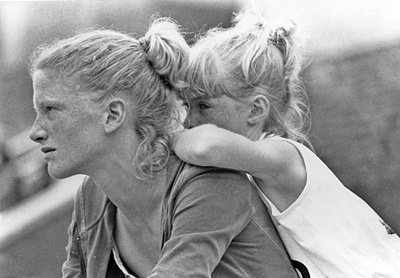 © Felicia F, Marlow, OK