Fragility
October 24, 2012
She wakes up, knowing that pain will come,
It happens everyday. Inevitable some would say.
Her eyes are black as the midnight sun,
Her skin as fragile as a battered plum.

Each day she must drag herself to school,
Knowing of the words that will flutter down the halls.
'That girl is strange, weird, creepy,
I really hope that she doesn't speak to me.'

She ignores it all, hiding her emotion like a statue,
In class she's scared to even sneeze, 'achoo!'
These girls that call her names,
Don't understand that she's not into these games.

A heart so fragile,
A mind so broken,
A home in turmoil,
A beating father,
A drunken mum,
An older brother who is nothing more than a miserable bum.

What is this dark Angel to do?
She doesn't have me,
She doesn't have you.

Some people have to suffer all alone,
They have no one to hold onto, no one to phone.
She looks at her blinds, and something clicks in her mind,
Her own personal noose that she creates,
Now here comes her gravestone with the date.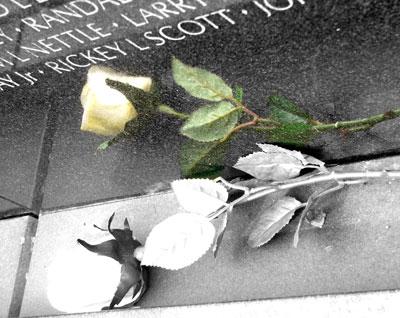 © Kimber E., Yorktown, VA