In a Bottle
December 14, 2012
Find me.

The saccharine pain
Of seasalt raw on his tongue

Sand glazed over
Glass bottle.
Feet against
Fractured
Crystalline murmurs.
Frayed white satin
Snagged on the calloused roughness
Of sweat-darkened, well-worked hands
And a dampened brow.
Veins of ink
In rocketing slather
Marred by wine-hued rust
And sibylline whispers.


Find me.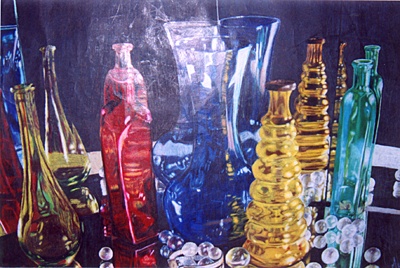 © Meredith S., Kannapolis, NC