Summer
June 18, 2014
She used to have hair like summer, and she dyed it this autumn. It brought out the cold in her eyes. It looked glossy in the sun and feline in the dark. Red suddenly suited her.
She wears flannel shirts and grungy jeans, short but sweet dresses and knee high socks.
She has lips like fire and a voice like ice.
She wears black band shirts and lace underwear.
She laughs like a little kid and makes me smile until it hurts.
She brings a grey backpack to class, leaving cans of peace tea and crumpled papers in her path.
She wears dark doc martens and white flower crowns, chunky socks and septum rings.
She tells me she's never met anyone "who gets it" before.
I want to tell her the Milky Way is in her eyes and the sun is in her touch.
But instead, I just smile, because I know that no matter how cold I may be, it will always be summer when I am with her.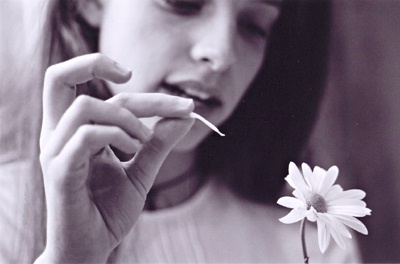 © Emily B., Houston, TX