They Were True
August 27, 2011
Don't tell me not to cry, don't tell me that there was a reason,
Don't say that it was like fighting a war, and going along would just be treason.
Don't act like you care for me, because deep down I know how you lie,
And don't say that you don't want this, if you just want me to cry.
Please don't say you want me back, once she tells you to leave,
Don't get on your knees and beg, and say you've always loved me.
The more you lie the worse it gets, I guess you just can't tell,
The more you say you didn't want to leave, the more I can tell you only failed.
You tried to trade me in for something more, for something that may be more beautiful,
But deep, deep down inside my heart, there's something flawless called my soul.
I was an innocent bystander watching, you kill someone from the start,
But the twisted part of this wicked story, is that the victim was my heart.
And I guess that now I think about it, you weren't the only that made a mistake,
I messed up as much as you did, I brought you into my heart hoping you'd stay.
I probably should've known better, I've heard plenty bad stories of you,
I never wanted to believe in them, but I now know they were true.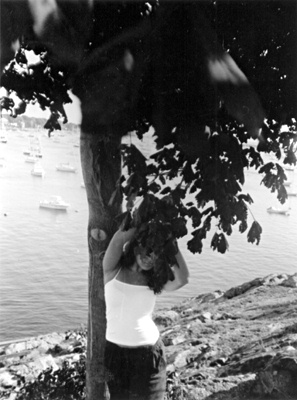 © Lauren M., Marblehead, MA