Squirrels' Study Guide for APUSH
September 27, 2015
In 1855 Bessemer created steel from crude iron,
And decades later Edison invented lightbulbs and Bell patented telephone
But when the squirrel snuck the acorn from the lion,
It became the most adroit being ever known.
You said it was decreasing wages and Chinese and breads with a rising price,
that fueled Great Railroad Strike and Homestand Strike and Pullman Strike.
"If there's no bread, let them eat peanuts; and just give Chinese rice"
Wondered the dictating ones, humans and squirrels alike.
Reading about The Molly Maguires and racism and Chinese Exclusion Act,
The Student Squirrel wondered why Nativist humans didn't like each other.
Although, we never really liked flying squirrels, in fact.
Those nocturnal thieves that stole OUR acorns are never our brother.
Why join unions like Knight of Labor and American Federation of Labor and Wobblies?
Why submit to leaders like Gompers and Eugene Debs and Big Bill?
Imagine you were stashing acorns for winter, but there came acorn-plundering zombies,
would you unite an army of squirrels, or just attack with your tiny paws in thrill?
Social Darwinist Squirrel said, "Let those die, no big deal,
who are too stupid to stash for winter and starve; too r******* to dodge human
vehicles and explode."
Reform Darwinist Squirrel retorted, "Help the weak we will.
Shaping evolutionary social development is a deed to squirrel-ity God bestowed."
When squirrels use acorns as currency to trade food,
Squirrels that plant decide to quarrel--
"We want money printed with maple leaves," shouted the shrewd.
Not caring if causing inflation of maple leaves is moral.
Grizzled giant squirrels decided to shun their grey peers.
"But it's by law of Cambi that we share equal rights!" There certainly were complaints in sequel.
However it was no use: peanuts and streams and acorns were segregated for years,
The explanation being: we are separate but equal.
After a gentle squirrel housed a bully hog for years, he finally decided to stand up for himself,
Resorting to the Hawk for aid.
Hog panicked, "I will move out tomorrow, everything off the shelf!"
"Good!" Hawk replied in satisfaction and started his Crusade.
And finally a squirrel, indulging herself in the world of poetry and APUSH,
"I hope my effort would gain me some, say, extra credit."
Her eyes sparkled with joy, glistening behind the clump of bush.
Into the jungle, and a new verizon, and a resplendent future of straight A's, she headed.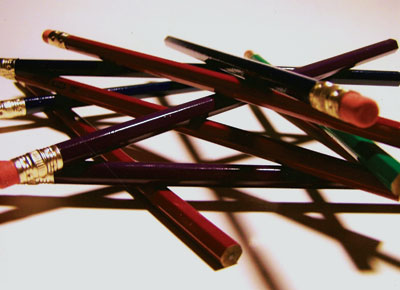 © Nicholas K., Weldon Spring, MO