Ethan
October 5, 2010
Humans grow, reach like flowers to the azure,
A boy in this garden, optimistic,
But soon, he wilts, death be a cruel antic,
Leaving petals weeping, searching for cure,
And found, it is, bright, distant, and unsure.
Transplanting, into a new mosaic,
Flowers, here, strive, lean west, melancholic,
Does a city garden bring human lure?

Here, little flower, wilted, can grow tall.
Nestled in afternoon sun, takes on glow,
Shining, enduring, human flower bough,
Growing beside those who soften his fall,
In a green mosaic garden, they know,
Ethan, the human flower, home, here, now.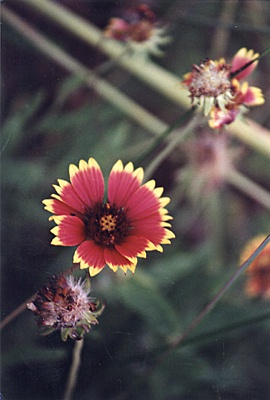 © Brian G., Phoenix, AZ