The Prophecy Of Grey Hill
November 20, 2010
Picture grass, tinted with a crayon of gray
darkening sky riding so close behind.
The clouds of nightfall's dawn may seize the day-
sudden breath of cold startling the mind.

The great thunder god rises from his chair-
his throne drawn from gold electric power.
Although he may send many a nightmare
his small subjects shall no longer cower.

An unexpected youth will bring the dreams
of the people; she will lead the revolt.
The picture is no longer what it seems
history changed by no more than a colt.

Sometimes it is the least foreseen event
that creates the perfect final moment.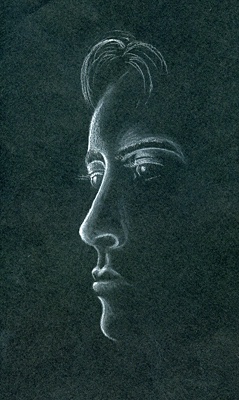 © Carlos S., Glendale, AZ