Polar Opposites
December 29, 2011
I dream, but never get
I desire perfection, yet always fail
Outside, I don't complain but inside I do fret
I want to look up to the sky and wail.

I want it all—that is no question
I will have it all, but when all is through
I will admit that I have a confession
That is… I do envy you.

I love how you enjoy the simple life
But I hate that your life is on cruise control
But, oh, it's such strife
To desire for more but never attain your goal.

How is it that your ambitions
Have taken second fiddle to your reverie?
I have constant internal fights and competitions
That only adds to my panic and fury.

My dreams and goals are too strong to let go, I fear
If I had your carefree spirit…it would only be a veneer.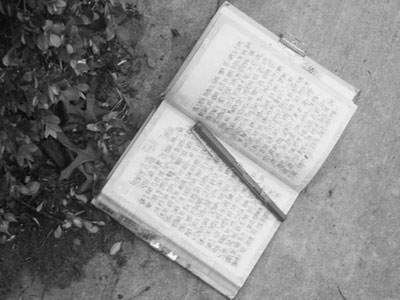 © Quinn B., Lubbock, TX