What If I Can Part The Seas
February 9, 2012
When they hear my story to tell they join fallen youth.
My words fill the clean souls with the darkness of my heart.
I will take this town for my own one day you will see.
This "X" will mark the time on my life when I have fell.
We all know the saying "Capra Diem" form the past.
Seizing the night is my new speech instead of the day.
As I walk down wearing my crown of thorns shadows chase.
I shall feel no evil because I have glory tears.
My cup runeth over with the tears of the past night.
I am the dark fallen shepherd you shall not want.
But when time falls down to my feet you will want me back.
Safety is in my hands when you call my name three time.
I am coming back down till we meet I will leave you
with one unsaid word that you will have to find out, bye.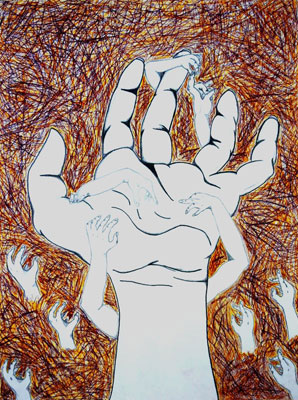 © Ariana R., New Orleans, LA