Why I Run
May 23, 2013
All runners experience the feeling;
Spikes toe the line, stomachs begin to drop.
Doubts begin to rise, minds begin reeling,
"Why do I do this, why don't I just stop?"

The gun is raised, silence before the storm;
Hesitation sets, it's the time we dread.
BAM! The sound rings in our ears as we swarm,
Pushing and shoving, fight to get ahead.

"One more mile!" Is it really that long?
Have to suck it up, push through all the pain;
Four hundred meters left, gotta stay strong.
Finish straight ahead, cheers roaring like trains.

I cross the line, it's finished, I am done.
This feeling, this rush, this is why I run.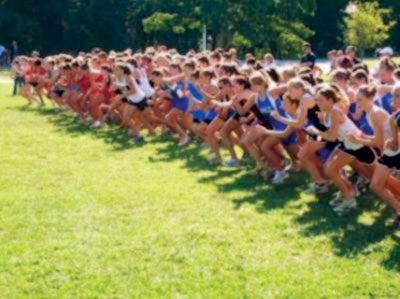 © Ashley R., Charlotte, NC