Breaking Hannah
November 8, 2013
In this deep line of rotation
You'd think I'd be used to the fight....
No, It still shocks my elation
That this happens every night;
When the crescent makes me believe,
But my heart knows I am naive.

Your rabbit holes wonder the deep
Of a deadly, dimming, pink light;
It stupefies you to a sheep,
Then succumbs you to this true might.
Why do you make us go through this?
You know it won't ever bring bliss.

Spinning this way I ignore what
I know to be an ugly truth
That, if accepted, would bring cuts
Slaying fresh flesh back to our youth,
To the time where I had you late,
And let you go...breaking our fate.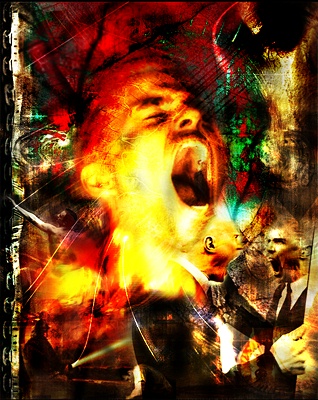 © Mark P., Woodside, NY