Hannah III: Noir-to-Dawn
December 17, 2013
No need to worry about the pictures
Your face is clawed into my hollow void:
Bright blue eyes and those brunette hair mixtures,
With that plexus peach longing my steroid.

Nor the noir of lore from behind the door
Who called me foolish for selecting you;
The black cat; the epitome of whores;
Someone whom I could never tell, "Adieu".

But I come soon back to life, though not she;
This looming sense of memory does close;
A sense of sailing silver ecstasy
Flows through my mind on seas empty of lows,

Finally these memories of you: gone.
A new light behind the skyline does dawn.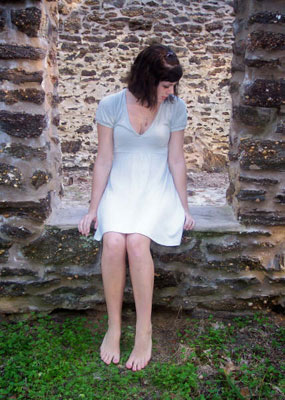 © Katie S., Vineland, NJ