Safety Through Struggle
May 7, 2021

Safety Through Struggle
Imagine that you live in London during the beginning of WWII. You have always been different from the other children because you have a clubfoot. Your disability keeps you from being able to walk, run, jump and all the other things that "normal" kids do. To make matters worse, your mother hasn't let you go outside for years and blames you for your "ugly foot." When kids, including your younger brother, start leaving London for a safer place in the country, you aren't allowed to follow them to safety. You have to figure out how to escape and survive with the others in the countryside. This is Ada's problem in Kimberly Brubaker Braley's The War That Saved My Life.
Kimberly Brubaker Bradley's novel takes on the historical plot of surviving in a war only with added challenges. Bradley keeps her novel moving forward with lots of plausible dialogue. She adds in many sensory images such as Ada'sclubfoot and Mam's cupboard of cockroaches. These visuals help readers see the whole story in their mind.
Brubaker Bradley made these features necessary for some of her themes, such as self-doubt, abuse(Mam, Ada's mother abuses her), overwhelming challenges, living with disabilities, and ultimately never giving up hope.
Jamie, Ada's six-year-old brother, stays especially plausible throughout this book because of his willingness to do anything to help out his sister. When their mother doesn't feed Ada, Jamie steals food for her so that she won't starve. He is the one who helps her get out of the house when it is time for all of the other children to leave. Together, Ada and Jamie face the unknown as they flee London for the countryside and meet up with Miss Smith, who becomes their new guardian. Miss Smith helps them learn basic skills in life that Mam didn't teach them before.
In The War That Saved My Life, Ada realizes, with the help of Miss. Smith, that it doesn't matter what other people think about how you look or act, it's how you treat them that matters and that you can never give up hope, you can't let what others say about you bring you down.
An overshadowing theme of Brubaker Bradley's novel is a warning about abuse from parents. Mam abuses Ada because of her so called ugly foot. This leads Ada into a life of self-doubt that is really hard to get out of, but, with the help of Miss Smith and her new best friend, Maggie, Ada learns to love herself and to enjoy the things in life that she was previously told she couldn't do.
Throughout all the sadness and pain brought on by the themes of this book, Brubaker-Bradley keeps the tone hopeful. The first person narrative of this book helps a reader get inside Ada's head and makes the plot realistic. This story is an absolute ten for all readers since Bradley's themes are straightforward and understandable. The War That Saved My Life is an excellent example of even though it can be hard to have faith in yourself, never lose hope.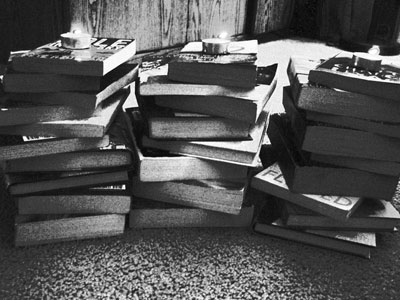 © Alexis R., Clarkdale, AZ