A Review of the PS5 - The New Generation of Consoles
March 30, 2021
The PS5 is a revolutionary item that brings the "next-gen" of consoles to our world. Any person who is entitled in the industry of gaming has questioned if this console is "really worth it." As said by TechRadar, one of the best sources for tech buying advice, the PS5 is a "superb console that offers a compelling next-gen gaming experience – and one that will likely only get better as more titles are added to the lineup" (Pino and Vjestica). The $500 console has proven itself with its great physical appearance and well-designed structure, as well as its new features which include 4K quality and 120 frames per second gameplay (more than double to its previous model, the PS4). Furthermore, this console includes new, faster game loading times, and new, and more appealing user interface, which includes the screens, pages, visual icons, and game buttons (Pino and Vjestica). All these new features enable the buyer to interact at an even higher level with this new product bringing the gaming experience to a new state of enjoyment.
The design of the PS5 really underlines the frame of the next generation consoles. Just from the entire PS5 package, you are already impressed with the item you have purchased. The design of the package is distinct, and the package is set to be more environmentally friendly, having a recyclable covering. Fair play to Sony for using recyclable cardboard instead of the previously used Styrofoam, as it really connects gaming with the issues our current world might be facing (Ackerman). As for the physical appearance, the PS5 undoubtedly has a bold one, which stands out in any house or gaming setup. It possesses a lot of flair to it, having its curvy design, with a plastic wraparound shell. It includes lighting effects, which create a soothing and attractive look when being in use or in rest mode. One of the biggest hardships with the PS5, however, is its size. The PS5 is quite big, making it hard to find it a "home" in your small setup or desk. In fact, this is Sony's biggest PlayStation ever made.
Placing it into your environment may be a little tricky, and many consumers may not be happy with the size that Sony chose for this console, which will be accompanying us for many years. However, Sony has come up with a solution to this. With the PS5 comes an attachable stand, which allows the console to change from a vertical stand to a horizontal layout, giving it a shallower depth, and making it much easier to slot into your setup. As stated by Push Square, another famous gaming reviewing website, and its team, the PS5, "slots into our television cabinet better than the PS4 Pro..." (Push Square). In addition to this, the big size makes more room for a bigger fan, and air ventilation. These big fans help the system run very quiet, as the "obnoxious" noise production has been a major problem in previous consoles.
The PS5's internal features have great potential to make this console one to remember. Firstly, the console has new graphics that hit 4K gameplay and 8K support. It also has new and faster UI (more appealing user interface, which includes the screens, pages, and visual icons, game buttons). The PS5 is also the most powerful PlayStation console Sony's has ever created, as it consists of very fast storage time (SSD), which includes an 8-9GB per second. This helps make significantly faster loading screen times, which can be less irritating for console users when opening games. In fact, the loading time of games can now reach a record time of up to 2 seconds. The SSD also contains 825GB of storage, holding up to 15 games. The new Dual Sense controller also adds a different meaning to next gen, bringing user interaction with the games to another level. Sony has added adaptive triggers that provide tension when you're in certain situations in games (ex. drawing a bow or getting tired in a sports game). The new controller has a new built-in controller microphone, which will change the game for Twitch streamers and youtubers (Push Square). One downfall to the controller, is that many of the buttons such as the option and share buttons appear very tiny, and the main PlayStation button is now a cut-out PlayStation logo, instead of the big circle that used to be on the PS4, and this makes it much harder to hit and feel when focusing on a game (Ackerman).
One of the biggest complaints about the PS5 comes with regards to its price. Many people don't think it is worth paying $500 for the PS5, and feel this number is too pricy. Many of you may argue that it isn't worth buying this console at launch, but instead waiting for the price to drop over the years. Personally, I don't think this console is expensive for what it offers and looking at this number at a different perceptive allows us to change our view. Sony only asks for $500 every 7-8 years, and this deal is much better when comparing it to certain companies, like Apple and Samsung, who charge $1,000 on a new phone every year which only has a few minor changes. In addition, if you think that PS5's price is too high for its performance, a PC with the same specifications and similar graphics, storage, and frames per second could cost you up to $1,200 (Ackerman).
The PS5 will undoubtedly change the world for gamers and people who are part of the gaming industry. Not only does it appear to be well-designed, but it is also said to have 4K/120 gameplay, exceptionally fast game load times, and new, faster, and more appealing user interface (Pino and Vjestica). This console took the best out of the previous PS4 and massively improved on it, and a well worked upgrade in the design put the cherry on top. These new and exceptionable features make the consumer have an even higher level of interaction with this new product. Nevertheless, people invested in the industry of video games are very enthusiastic about the future of gaming, and the PS5 is just the start to the next generation of consoles.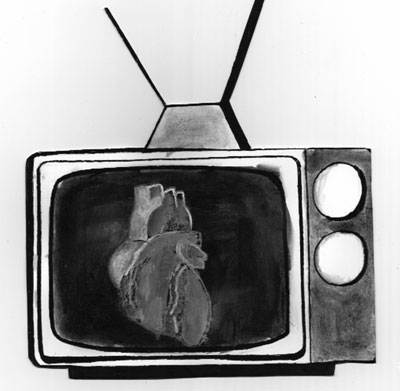 © Brooke S., Indianapolis, IN