Melody
September 16, 2015
One of the strongest emotions is love. But what is love? Love has no definition.
She ran her fingers over the crinkled paper. Her eyes watered as she read the words.
"First rule, the Doctor lies," she read aloud as the tears streamed down her face. Her heart ached for him. She knew their timelines were out of sync but she wanted to see him. Him, the Doctor, her one and only love.
"First rule, the Doctor lies," she repeated. Her body was shaking with sobs. Her heart felt heavy and full of pain. She longed to be with him. Him, the Doctor, the man she gave her heart and soul to. She tossed the book across the room in saddened anger.
"Is that how you treat a gift I gave to you?" a voice spoke from behind her. She paused in fear. Was this real? Could it really be him? She turned slowly to face him.
"What? No hello?" he smirked. She stood, paralyzed with joy. He had come to visit her. He, the Doctor, had come to surprise her.
"Hello, sweetie," she spoke with pure confidence. He unlocked her cell and stepped forward. She couldn't contain her happiness for much longer. She grabbed him by the coat and slammed her lips to his. The softness of his lips met hers and she smiled into the kiss. They pulled away and gazed into each other's eyes. Her heart was beating fast. She knew what was coming next. He turned to leave.
"Goodbye Doctor," she shakily said.
"Goodbye River. We shall meet again," he answered her.
"Spoilers, sweetie, spoilers," she smirked at him as he walked away, leaving her in the cell to suffer without him.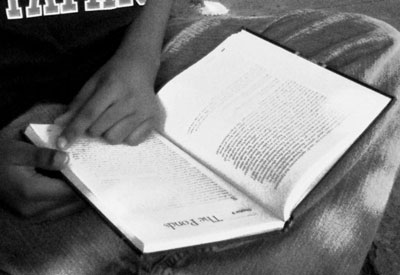 © Allan L., Plano, TX