Spoonful of Sugar: The Necessity of Lying
June 18, 2013
"A spoon full of sugar helps the medicine go down." Incidentally, this phrase from Mary Poppins applies accurately as a solution for many onerous situations when dealing with the art of lying. Lying is conventionally considered immoral and a necessary vice to avoid. However, in certain scenarios, lying may prove to be benevolent for finicky situations that are strenuous to express directly, such as mortality to children. Lying may also be used as a psychological technique to aid one's self to push past their own self-weaknesses, such as fear or lack of confidence.

Primarily, when dealing with children in the adolescent stage of growth, adults often find difficulty assisting their younger counterparts certain issues that are beyond their age or comprehension. Obviously, death is a morbid and melancholy example that may prove to be too mournful for an ingénue innocent mentality to absorb. Therefore, euphemisms, such as "passing on" or "moving on" provide necessary tools to ease the potent reality that concerns death. Furthermore, "sugar-coating" may obstruct the presence of topics that prove too mature and complex for simple delineation, such as sexuality and violence.

Consequently, even sagacious denizens may perceive themselves in prosaic scenarios in which a falsehood may be helpful for their quandaries. "Lying to your self, until it becomes a truth," is an acute psychological ruse, in which a repeated motto is reiterated, until it begins to influence one's mindset. For example, a person with a detrimental flaw may act ascetic, denying their own fears, until they are simply forgotten and therefore depleted. Furthermore, in dilemmas when doubt about one's abilities presents itself, a lie in the opposite direction extolling one's self alleviates the self-consciousness in exchange for confidence. In addition, self-help mantras that may initially ring saccharine to the senses may overtime if repeated start to sound realistic.

Therefore, lying's notorious infamy can be actually misunderstood in light as effective solutions to difficult predicaments. White lies, such as the ones told to juveniles, may act as temporary liniments used in harsh situations, until one may ripen to an understanding maturity. Moreover, lies in adulthood may emulate therapeutic panaceas that help to dissolve timorous atmospheres or self-inhibitions. Sometimes, "you can't handle the truth.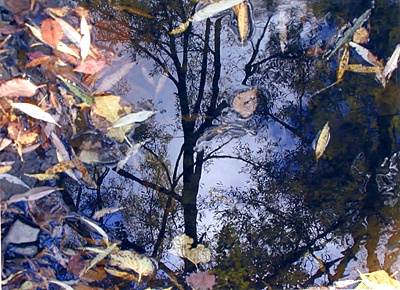 © Alex B., Rome, NY