Someone Special
March 31, 2009
"The mediocre teacher tells. The good teacher explains. The superior teacher demonstrates. The great teacher inspires," said William Arthur Ward. It isn't everyday that you find a teacher that inspires you. Mrs. Chrissy Krieg inspires me. When I see Mrs. Krieg, I want to be the best I can be.
When I first met Mrs. Krieg, I was volunteering to raise money for the freshman mentor program we have at our school. She is one of the teachers in charge of the program, so she was there too. It turned out to be a horrible day. It rained, and the people we were working for were downright rude. What I noticed about Mrs. Krieg was that even though it was an awful day, she was still smiling. She wasn't happy exactly, but she was still joking and making the best of the situation. She helped keep everyone's spirits up enough to make it through the wet shoes and yelling.
I had Mrs. Krieg in class my junior year. It was then that I learned just how special she really is. Mrs. Krieg's class was almost every person's favorite class of the day. She asked for our input on assignments and helped anyone that was struggling. Mrs. Krieg made it her goal to have everyone pass the honors English class. She worked hard, and even the people who were not doing A work in the class still could say nothing bad about Mrs. Krieg. Each day we had work time, and it was understood that if anyone had a problem and needed to talk to someone Mrs. Krieg's chair was open. She would sit and listen to any student that needed to talk and help in whatever way she could. In this way, she showed all of us that she truly cared about our well being. She even gave many students her personal phone number so they could reach her at any time.
Mrs. Krieg is more than just a teacher to me. She has become a confidant and a friend. Sometimes I need someone to talk to, and Mrs. Krieg has made it known that she always has an ear to lend. I go to her when I need help with a tough decision, or sometimes just to vent. It doesn't matter the occasion. Mrs. Krieg is always there. She always encourages me. She believes in me and my future, and knowing that helps me believe in myself. Mrs. Krieg inspires me by helping me through tough times.
Mrs. Krieg not only helps me and my classmates, but she has been an angel to one of my friends. My friend has a tough home life that is not always fair to her. Mrs. Krieg has taken her under her wing. If my friend's parents didn't give her money to eat supper after school, Mrs. Krieg offers not only to pay, but also to take her. If she needs somewhere to stay between school and late cheer practice, Mrs. Krieg invites her into her home. Without Mrs. Krieg, my friend would be a different girl than the one she is today. Mrs. Krieg believes in her and gives her the extra push that she needs to make it through the day.
Mrs. Krieg is an amazing person. She cares about her students, and it shows. She makes students believe in themselves. Mrs. Krieg inspires me to be the best I can be, and because of that she deserves to be educator of the year.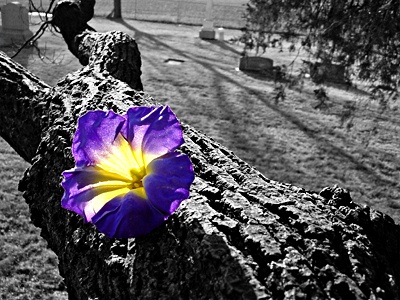 © Greg K., New Lenox, IL