Inspiration Overload
December 11, 2009
My thoughts, ideas, inspiration are flowing up and over the sides of my head like a waterfall, cascading out and over, into oblivion. They keep rushing at lightning speed, faster than I can control. My pen can't move fast enough and neither can my fingers to type. I am exploding on the inside.
Usually, I can talk faster than I type so I'm thinking of just recording all of thoughts out loud. Yet, I would dread the thought of listening to my own voice repeat these ideas over and over.
My life is a ticking time bomb of which I can't slow down. There is so little time and so many things to experience, enjoy, and accomplish. The photos needed to be taken, stories to be written, poems to be envisioned, paintings to be painted, drawings to be drawn, clothes to be sewn, jewelry to be crafted, pottery to be molded, songs to be sung, ballads to be written, dances to be choreographed, the list is endless!
I feel I have to get these things out of my head before I self-combust! Yet, who has the time? Certainly not me. With my ever-constrained time I hardly have time to get even six hours of sleep let alone try to tackle all of the creative endeavors I wish to accomplish. But at the same time I need to do this, have to do this or my purpose here certainly isn't necessary. But where to start?
It seems that the moment I start something seemingly brilliant I get ten more ideas of which I start to work on at least three of those, which in turn inspires more ideas and the deadly chain continues.
So far, I've started seven novels (each with an amazingly opposite plot and story-line from the last), written three beginning measures to a song without lyrics, I haven't written in my diary in three months, my original design skirt is fraying because I didn't have time to hem the edges (which I admit gives it a unique, cool, punkish vibe), and I've managed to start (and fail) a blog in which I did not have enough time to devote to it (there goes my aspiration to be the young adult version of Style Rookie's Tavi).
And yet, I've managed to achieve more than I could have ever imagined. In the past I've won contests pertaining to essay-writing, poster art, public speaking, tae kwon doe, fencing, writing book reviews, photography, leadership, and more.
Yet, my unquenchable thirst is still lingering. The need to create, inspire, and develop still presses on during my never-ending quest for whatever it is I'm seeking. So, let the thoughts and ideas flow freely. My only hope is to capture, take-hold, and harness some of the magic and inspiration before it's too late.
And thus ends my rant of an inspiration overload.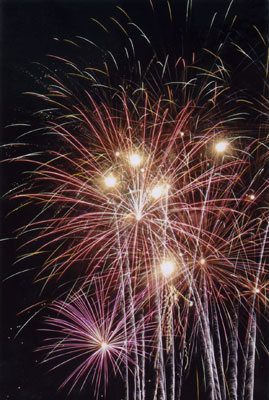 © Michael D., Hawthorne, NY