My Secrets
May 13, 2011
I am silent, my words a blistering cold. The snow around me turns to ice, so deep and cold; when I touch the flames in me melt all away. I wish to the shooting star in the sky; I wish I could tell you my secrets and spill out my heart. My mind tells me to run before I'm dead, my heart tells me to stay. My soul is frozen, what can I do now?

How can you look so calm, In the state I'm burr-lying through? That smirk on your face, it better be gone, or I'll have to punch you in your face; Ill explode all too soon. Why are you standing here, stop looking at me. I should just walk away, leave my worries and problems to stay with you.

Do you know "my secrets can stab you deeper than the fire in my eyes?"
In hope you don't fly across the sky, I clench my fists by my side. Your bringing out my bad side, stop looking at me you heartless demon. I will not walk away, I shall fight my fight; and stand my ground. You do not scare me, I shall not turn away. When my blistering storm hits it's going to blow you away, so why won't you back down? It's taking all my courage to finally stand up to you.

I am sick of all your lies, my eyes burning right through you. My secrets are fixing to blow you away. Are you ready for my fist to meet your face? Your eyes burn with flaming swords, your voice a cutting edge in my blistering storm.
But you will not cut me down, my secrets are stronger now than your mere fear. I'm sick of wasting my time, you should have run while you still had a chance. My fury is fixing to lay you down, do you have any last words? I guess not; well here comes my secrets, here comes my fist; the cold blistering storm inside me.... "BOOM!", I told you to run, I guess you didn't believe me when I said "my secrets hurt."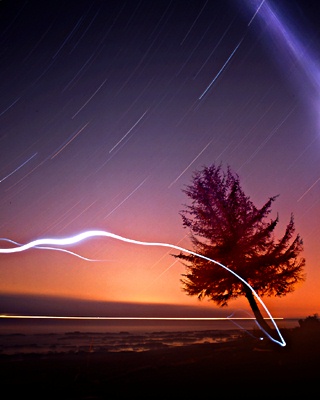 © Joey M., Spokane, WA