Seeing Is Believing
February 10, 2012
There's no other feeling in the world like seeing one of your classmates shoot themselves in the head. Watching anyone get shot would be extremely frightening, but this instance was particularly traumatic.
For me, it was a usual day. I had completed my morning classes and, finally, it was time for lunch. When I reached the lunchroom, I took a seat at my usual table with the younger girls. For a moment, I contemplated sitting with my face to the rest of the lunchroom. Instead, I slumped into a chair facing the windows and pulled out my lunch- noodles with cheese and kale. Lunch seemed normal for around five minutes. One of the girls I was next to took out a small jar and said it was larger than her brother's brain. That made us all laugh, and we turned back to our food. However, I had hardly eaten a thing when I heard the sound. At first it seemed like someone had blown something up in the microwave or popped a balloon, not possibly blown their brain to bits. A half second after hearing the noise, I whipped around and saw my classmate falling backwards like someone had shoved him. Initially it seemed like he had fallen on purpose, since that was something he would do at recess. Run and roll. Then it looked as if there had been an explosion, what with dust falling with ceiling pieces and the way my fellow peer had fallen. After all, people were running, screaming, and crying. They wanted to be anywhere but there. That was when it registered inside my mind. My eyes saw the long camouflage hunting gun lying next to him and maybe a little bit of blood too. Our Principle screamed for someone to call 911 and put the gun onto a table. Another teacher told us that we were to go directly to our homerooms.
Half an hour later, we were escorted by teachers into the gymnasium where our whole school was in wait. Meeting up with other students, we cried with each other and hugged one another in comfort. Many of us had witnessed the event and were traumatized. After being in the gym for half an hour comforting each other and reassuring one another, we returned to homerooms. Some of us also went into counseling strait away, and eventually I even had to give an eye-witness statement.
I have never seen so many boys crying in one room, and I never want to again. Writing is my only way to express myself. And after what I witnessed, I really needed to express what I saw. And I want the newspapers to stop saying it could've been an accident, because it wasn't. And that it was because of a relationship, because he was obsessed with her. Most of all, I want to know every little detail because I was just scarred for life and I am an inquisitive child.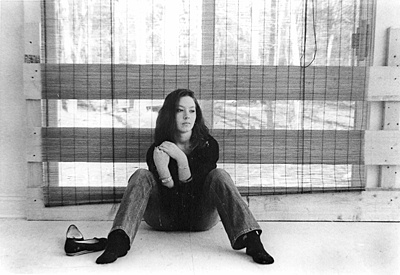 © Crystal F., Marshfield, MA