Tips and Tricks from a Teenage Perfectionist
July 19, 2012
Even when I was little, I was a perfectionist. I would do things over and over again until they were just right, from coloring books to homework assignments. Now that I'm older and going into my freshman year in high school, this trait has become a distinct aspect of my daily life.

There are benefits and detriments to this characteristic. One benefit is that everything I do is high quality. I have a reputation among my friends and teachers for earning great scores and my peers frequently approach me to assist them with various dilemmas. This comes at a cost, however: activities that normally only take five minutes might take me upwards of fifteen.

I'm also very hard on myself. I expect a level of excellence that I can't always achieve, and when I fail to do so I become flustered and frustrated. I have an ideal image of myself, and being unable to mold myself to fit the image leads to growing upset. On the other hand, years of hard work has improved my work ethic to the degree that I usually do manage to attain a high standard, which generally leads to success in most of my exploits, including things I haven't tried before.

I don't think being a perfectionist is a bad thing, but it can have a negative impact if you don't manage it. If you're a perfectionist it's easy to be hypercritical, which isn't fair to yourself or others. Sometimes you just have to take a deep breath and accept faults in people, including yourself. You also have to be careful about wasting time on trivial facets of life; it doesn't matter how well you polish the underside of the banister. Finally, it's important to stop and smell the roses. Especially when there's something you're struggling with, you need to let go. It's great to strive for perfection, but expecting it can be a slippery slope. If you expect too much from yourself then you stop being proud of your accomplishments and start being apathetic about them, trading the burst of enthusiasm at getting a 98 on a test for being disappointed that it's not a 100.

To prevent an unhealthy level of perfectionism, try setting ambitious but realistic goals. If you meet the goal, take a moment to internally celebrate and congratulate yourself. If not, set another goal at a similar or slightly easier difficulty, and try again. Rather than criticizing yourself by thinking things like 'I'm stupid for missing these answers,' try more positive, constructive criticisms like 'I seem to be having trouble with this topic, so I should study that more next time,' Above all, don't get so caught up in perfectionism that you forget to have fun.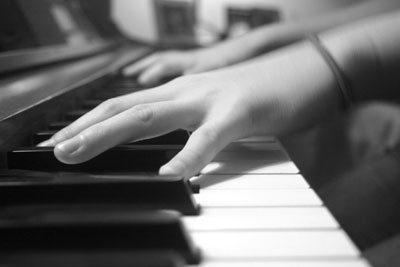 © Elizabeth S., Newton, MA