Autumn Leaves
December 30, 2013
I'm not sure when it happened, but somewhere between our inside jokes and playful smiles, and our moments of heart-to-hearts, I fell for you, like autumn leaves in the November wind. Maybe its the way you make me laugh without trying and feel like a child again, care-free, or maybe its the way you held me that December night when the snow had just started to fall. Maybe its because you've seen me without any makeup, baggy sweatpants with my hair a frizzy mess, and you never cared: you still kept me beside you.

It might have been a night in December or an autumn's day, but really, it doesn't matter, because every time I see you, or talk to you, I just fall deeper in love with those moles on your cheeks and that defined jawline of yours. The subtle winks and the way you move, the very way you walk makes me that much more excited when I wake up to a string of missed texts, all asking me where I am, telling me you want to see me. I never believed in the cheesy bullshit that people claimed to feel when they were in love, like the sweaty palms, feeling blood rush to your cheeks and your heart beat like a hummingbird's, but on those mornings when I wake up to see your name light up on my phone's screen, I feel just that, and so much more.

So yes, it's been a while now, and I'm not sure exactly how or when I fell for you. But I do know that every time you smile at me, chills roll down my spine and I just want to buckle and fall to the floor when you hug me, and drag you down with me, never letting you go. Every time I hear your name, I can't help but smile so wide that my cheeks hurt, and it makes me feel like it's been forever that the mere mention of you has made me grin, and though I can't recall when exactly I fell for your eyes so blue, I do know that these feelings aren't about to be blown away like the autumn leaves in the November wind anytime soon.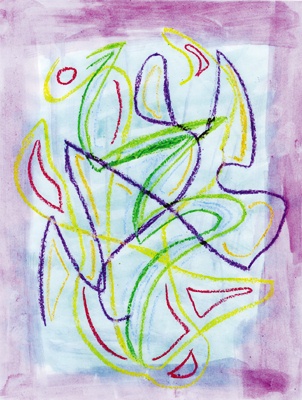 © Annie P., Milford, CT