The Torture of a Tsunami
November 14, 2017
Very violent shaking, about fifthteen tall waves hitting the surface of earth. Natural disasters are Mother Nature's way of killing mass amount of people, tsunamis are natural disasters that injures, kills, and destroys a huge mass of people and buildings. A tsunami is a huge wave a that washes up a whole area every 10-15 minutes for a certain amount of time. A tsunami is mostly caused by an earthquake. The waves adapt to kill more than 50,000 people and the worst one has killed 250,000 people. Luckily, we have geologists who can warn us about an earthquake that may cause a tsunami but we're not sure if the warning signal will give us enough time to evacuate. Therefore, a tsunami is the worst to experience because it adapts to its environment.
Tsunamis are caused by earthquakes. For example, the National Geographic video states, "Earthquakes sometimes causes a tsunami. But if it's close to the surface then the water ripples." In the National Geographic video, it is saying that earthquakes mostly cause tsunamis. Earthquakes cause tsunamis by when the plates move and kurupt, the violent shaking shocks the water. The water then forms a tsunami.
Tsunamis do the most scariest and worst damage and destruction. For example, the National Geographic video states, "Tsunamis are an aftermath of an atomic bomb, maybe worse. The city becomes a huge dumpster and graveyard." In the National Geographic video, it is saying that during and after a tsunami, it will look as bad as an atomic bomb would explode and it could look even worse. The area that gets washed up by a tsunami will be an example of a dumpster and graveyard because trash will be everywhere, everything is destroyed, and the majority of the people will be dead or at least seriously injured.
Luckily, we have scientists that sit, monitor, and study tsunamis. They do this by putting warning signals at the bottom and at the top of the ocean that sends signals to a satellite and it goes to the National Oceanic Atmospheric Administration. The scientists then study whenever that shows up on the computer screen just to make sure when a tsunami will form and hit or not.
Therefore, tsunamis are the worst natural disaster to experience because it kills thousands of people and does the most horrible destruction for the world. It takes too many people's lives and takes a lot of our time and money to rebuild buildings or anything that was destroyed by the waves. What do you think about tsunamis?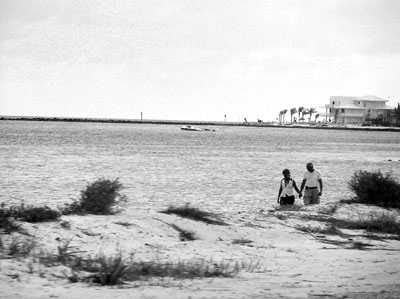 © Edgard B., Coral Springs, FL