Ginnie's Clock
December 3, 2010
when i was little
my very very first christmas
barely one months old
my parents set me down
on our living room carpet
to wiggle and waggle
while they decorated the tree
and the radio played
christmas songs
and my parents danced and sang
and laughed when
i tried to dance, too.

my second christmas
my last as an only child
i was only a year old
my parents let me choose
the cd to play
and danced with me while
they strung the lights
on our tree.

my ninth christmas
my brother decided that
he wanted to take
all the presents
from under the tree
and move them into
'organized piles'
and i cried because
he messed with
The Magic.

my tenth christmas
my grandma put a clock
over her sink
that played songs
on the hour
and i listened and watched
and i said "grandma
when i have my own house
i want a clock like this"
and she told me to
set the table.

my fourteenth christmas
i had my first boyfriend
(who got me a journal)
(i got him tennis balls
shaped like a snowman)
one of my best friends
and we went with our
other friends
a big group, guys and girls
to sing carols
to the elementary schools
in santa hats

my sixteenth christmas
my dad got a new car
and my brother and i
got his old Explorer
as a combined gift
and i loved it
even though we had to share.

my twentieth christmas
my boyfriend of six years
drove my brother and i
home to the city
and then we went
to his parents
and demonstrated to his
youngest cousin
why we have mistletoe.

my twenty-first christmas
i had a ring on my left hand
and a gift in my right
my mom had mailed me
from my grandma's old house
and he leaned over
and asked me what i was holding
and i said
'just a clock'
but it wasn't
it was christmas past, present
and future
and we got up and danced
to the songs on the radio

and my daughters'
first christmas
i set them down so
they could watch their mommy
and daddy
dance and sing
and laugh at them try to dance,
too.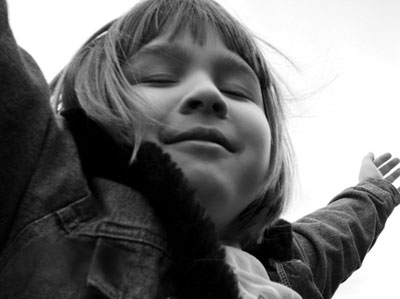 © Morgan C., Fridley, MN