A Day That Changed My Life Forever
July 23, 2010
The day started off just the same as any other day for a ten year old. Brush your teeth, watch cartoons. But today was different.
I was still angry at my dad overthe fight we had the day before. But today is a Sunday, I go to my Grandpa's house on Sundays.
My Nana comes to get us and the family has a dinner. So we went and had dinner, after returning home, I asked my dad if we could go for a ride on our fairly new four wheeler. So we looked for the keys everywhere! We searched and searched, but we finally found them. We headed out for an adventure. We always went riding together. We would go across the street to a nieghbors land , or down the road, to the dump. So we rode down to the dump, went toward the back, and were going over some big hills, hills which we had been over many times before. And we rode for about ten minutes, having a blast. But we made a turn and were heading to an area which we had never played on before, with the most intimidaing hills I had seen in my life. He tells me we will try them. I told him I didn't want to, so he told me like he had , any other time that it would be fun. But I still didn't feel comfortable with the idea, but he went ahead anyway, going faster and faster. I was holding on super tight as we went up. It seemed like ai could see it inch by inch in slow motion, but the motor cut off, as this happened, I remember falling backwards, doing a whole backflip. While in the air, I thought surely I was going to die.
As I landed, hard, I lost consciousness. It felt like forever before I woke up, I was confused at first. Anyone that woke up in dirt and blood would be confused. I got up and looked around. It took a minute for me to catch up with the reality of the situation I was facing. I looked and looked until my mind wasen't so foggy. I was okay, o it wasen't my blood, it was my Dad's. he was bleeding, I turned until I saw him. he was awake, hald sitting up, half on the ground, slouching in an unnatural position. He looked bad, really, really bad.
I screamed and screamed. And ran, I don't remember how far I ran, or where I was going. But eventually I got back to where the accident happened. I didn't know what to do. So I ran in circles and screamed, he told me to stop. But I couldn't stop. But I found my parent's cell phone and called 911.
I dialed three wrong numbers before I got the right one. I yelled at them to hurry, told them where,and what happened.
They took forever, I had to signal where I was. My mom showed up soon after, and we went to the hospital.
She didn't know how bad it was, and at the time my sister was only five. We went to the hospital and waited for a while, we found out that he died and my grandma threw a cup, that shattered in the cafeteria of the hospital. It shattered slowly. The reality was heartbreaking. I was so confused and I just didn't know what to do next, what to say, what to think. Leaving the hospital alot of people were waiting. And hugging my family, since that day my life was forever changed.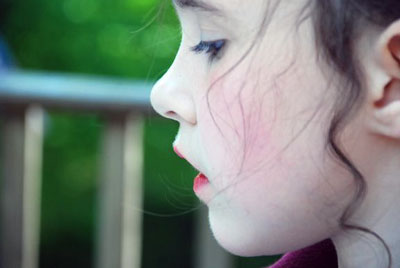 © Julie P., Rochdale, MA